Retiring from work provides a chance to relax and enjoy your new-found free time. This includes being able to take holidays that are longer than the average two-week getaway and having the flexibility to go at a time of the year that suits you. Cruises can offer you this sort of holiday and many last for three weeks or longer. There are many reasons why your retirement is the perfect time to take a cruise, several of which are outlined below.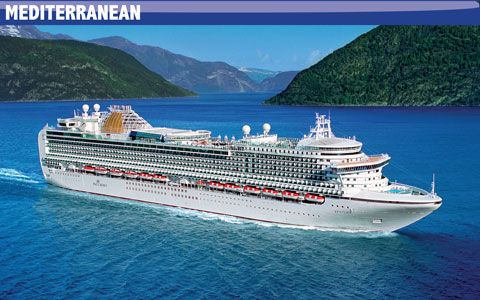 Why choose a cruise?
Whether you are retired or not, the benefits of taking a cruise are more or less the same. The added benefit of being retired is that you will have more flexibility over when you travel and are able to avoid school holidays, thereby avoiding families with young children (assuming this is something you would rather not encounter on your trip). There are plenty of other benefits too. The majority of things on board the ship are included in the price of your cruise, but it is always best to check exactly what is included so you can budget accordingly. Excursions are usually extra and can be booked before you depart or once you are on board. There are many other advantages to taking a cruise, particularly if you are retired. These include the fact that it provides the opportunity for you to see many places in one trip, as well as the fact that everything is organised for you, making the entire holiday experience much less stressful.
Where to go on your cruise
Once you have considered the advantages of taking a cruise, the next thing to think about is where you will go. It is possible to take cruises as close to the UK as the Mediterranean or Norway, or as far away as the United States of America or the Caribbean. Wherever you choose to go there will be the opportunity to take as many or as few excursions off the boat as you like, allowing you to see many different places and enjoy numerous once-in-a-lifetime experiences.
On-board facilities
As well as the opportunity to leave the boat and see what there is to offer in the country or region where you are taking your cruise, you will want to be familiar with what there is on offer on the boat for those days when you feel like taking it easy. The standard of on-board accommodation varies from ship to ship, but most offer twin beds, en suite bathrooms, windowless cabins and rooms with a view. The food available on board can vary from formal dining to more 'convenient' food such as pizza or sushi and all cruise ships offer bars that serve a variety of beverages. Cruise ships usually have a huge variety of leisure facilities and many of these are ideally suited for the retired guest, including swimming pools, spas, casinos and golf driving. As well as these, there is plenty of evening entertainment, which is designed to suit all ages.
So, if you are looking to take a holiday when you have retired, look no further than a cruise. It has everything you could want from a holiday and more. You can dictate the pace and do as much or as little as you choose, making for a truly relaxing experience.